FEDERAL BUDGET 2021-2022 AND QLD GRANTS COMING SOON
Posted on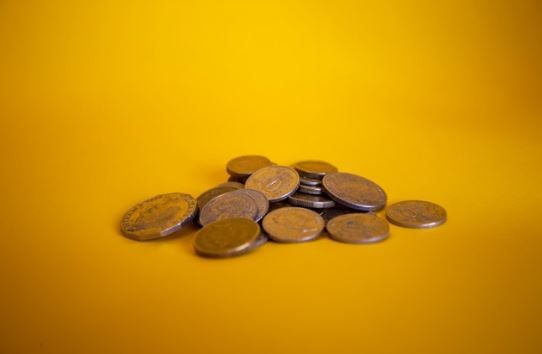 Federal Budget 2021-2022 and Queensland Grants Available
The last twelve months have been turbulent for everyone to say the least, therefore The Federal Budget 2021-22 has a lot to live up to. With the after effects from the appearance of Coronavirus last year still being felt in 2021, The Federal Budget for the next twelve months features many announcements and proposals aimed at economic recovery and includes investment in jobs, essential services, business incentives and tax cuts.
As a business owner you may be asking yourself, what can I take away from the Budget?
We have extracted some key points that may assist in answering that question.
Budget Highlights for Business Owners
Temporary full expensing measures extended until 30 June 2023
Eligible businesses can claim an immediate deduction for the total cost of depreciating assets.
Temporary loss carry-back rules extended
Eligible companies can carry back tax losses from the 2023 financial year to offset tax bills from 2019 onwards.
Administrative Appeals Tribunal given the power to pause or modify ATO Debt recovery action
Reducing the legal fees and red tape for small business.
Tax cuts
Small to medium company tax rates will reduce to 25% from 1 July as planned.
Recognition of occupational licences
Reduced regulatory burden for people who work across multiple states.
Digital Economy Strategy whole of government plan
Finding for digital cadetships, innovation investment incentives, e-invoicing, cyber security, overhaul of myGov and building small to medium business digital capacity.
Removal of the work test
From 1 July 2022, individuals up to the age of 74 years will be allowed to make or receive non-concessional or salary sacrifice super contributions without meeting the work test.
Downsizer contribution
The Government will reduce the minimum age requirement for the downsizer contribution from 65 to 60.
First Home Super Saver Scheme
From 1 July 2022 the Government will increase the amount of super savings available to first home buyers from $30,000 to $50,000.
If you are interested in finding out what the full Budget is aiming to deliver, visit Budget 2021-22 for the details.
New Qld Small Business Grants Coming Soon
The Queensland Government has announced three new small business grants programs worth $25 million over two years.
The Business Basics, Business Boost and Business Growth Fund grants will target specific groups within the sector and continue to deliver on the Government's election commitments to small business.
The grants are being rolled out based on direct feedback received from small business owners through the Small Business Roadshow and online survey which showed support programs are needed to assist Queensland businesses at different stages of the business lifecycle.
Business Basics grants of up to $5,000 each support new and emerging businesses to increase core capabilities and adopt current best practice. Applications to open on May 31, 2021.
Business Boost grants of up to $15,000 will help small businesses to improve their efficiency and productivity through organisational development and upgrades through automated software and CRM systems. Grants can be used for website development upgrades, strategic marketing, training and coaching, advisory services and planning for business continuity and succession. Applications to open late July 2021.
Business Growth Fund grants of up to $50,000 will allow businesses to buy highly specialised equipment to seize and accelerate growth opportunities. Applications to open May 11, 2021, with Guidelines available from 1 May.
You can visit the Business Queensland website or contact our office to access eligibility information or for further assistance with application.